How to Choose the Right Garage Door Repair Services for Your Home?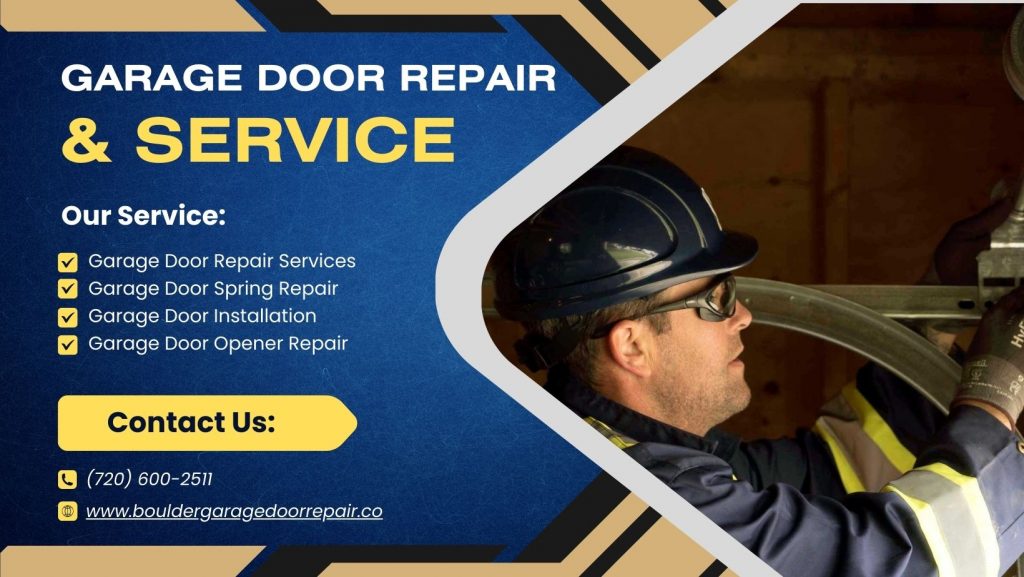 When your garage door malfunctions, it becomes a significant inconvenience for you. It plays a crucial role in your home's security and functionality. That's why it's important to choose the right garage door repair service to get your door fixed quickly and correctly. In this blog post, we will discuss the factors you should consider when choosing garage door repair services. We will also provide some tips on how to find a reputable company and get the best possible service.
Research Reputable Companies
The first step in choosing a garage door repair service is to research reputable companies in your area. To accomplish this, you can conduct an online search and also seek recommendations from friends and family. You can even check with your local Better Business Bureau. Once you have a list of potential companies, be sure to check their licensing and insurance status. By doing so, you ensure added protection in case any issues arise during the repair process.
Seek Recommendations from Friends and Family
It's important to seek recommendations from friends who have had experiences with garage door services. Ask your friends about the company's reputation, customer service, pricing, and turnaround time. Be sure to ask specific questions about the type of repair they needed and how satisfied they were with the results. By asking friends, you can be more confident that you're choosing a reputable garage door repair service in Boulder.
Obtain Multiple Quotes
Once you have a few potential companies in mind, be sure to obtain multiple quotes. This will help you compare prices and services and make sure you are getting the best possible deal.
When you are getting quotes, be sure to ask about the following:
The cost of the repair
The duration for how long the repair will take
The warranty on the repair
Whether the company offers emergency services
Assess Expertise and Experience
In addition to price, you should also consider the expertise and experience of the garage door repair company. Make sure the company has experience with the type of garage door you have and that the technicians are properly trained.

You can also ask the company about their training and certification. Assessing this will offer valuable insight into their level of expertise.
Check for Warranties and Guarantees
Most garage door repair companies offer some type of warranty or guarantee on their work. Considering this aspect will offer added protection if any issues arise with the repair in the future. Be sure to ask about the terms of the warranty or guarantee before you sign any contracts.
24/7 Emergency Services
If your garage door breaks down in the middle of the night or on the weekend, you will need a company that offers 24/7 emergency services. This will ensure that your door is repaired quickly and that you can get back to your life as soon as possible.
Check for Transparency in Pricing and Policies
When choosing a garage door repair service Boulder, it is important to check for transparency in pricing and policies. This means that the company should be upfront about its prices and fees. They should have clear policies regarding things like warranties and guarantees.
Look for Eco-Friendly and Energy-Efficient Solutions
In recent years, there has been a growing demand for an eco-friendly and energy-efficient garage door service. This is because many people are concerned about the environmental impact of their homes. There are several eco-friendly and energy-efficient garage door repair solutions available.
Conclusion
Choosing the right garage door repair services is important to ensure that you are satisfied with the service. By following the tips in this blog post, you can find a reputable company that will meet your needs.